Nickel (Ni) Spinels - Microwave Ferrite, Ni Ferrite Material Series Microwave Ferrite and Ceramic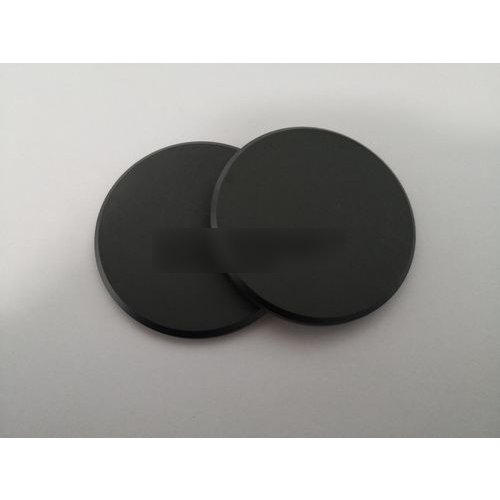 Nickel (Ni) Spinels - Microwave Ferrite, Ni Ferrite Material Series Microwave Ferrite and Ceramic
Price And Quantity
Piece/Pieces

50.00 - 500.00 USD ($)
Product Specifications
Nickel (Ni) Spinels

Attenuator, Termination, Filter, Combiner, RF Circulator, RF Isolator
Product Description
Nickel Spinels Microwave Ferrite for below resonance applications requiring 4PiMs in the range 500 to 5000 Gauss, with useful power handling capability. Some have useful switching properties.
CHIYUE is a manufacturer of microwave ferrite materials for the wireless industry in China. Our products range from high volume garnets for wireless infrastucture to specialized
materials for radar applications. Applications require materials which work best in above resonance devices from 100 MHz to around 3 GHz, and another range of materials which suit devices working below resonance from about 1 GHz to 40 GHz or more.
Another set of materials are available for high power applications.
Some have suitable switching properties for devices based on below resonance phase shifting.
Narrow Line Width Garnet Microwave Ferrite Material -YIG Series :
YGA Moderate continuous power material series:
Spinal nickel gyramagnetic microwave ferrite power material series:
Spinal lithium microwave ferrite power material series:
Microwave Ferrites, Microwave Ferrite and Ceramic, Garnet & Ferrite (Microwave), Narrow Linewidth Ferrite Material, Microwave Ferrite Based Components, Nickel Spinels Microwave Ferrite, Lithium Spinels Microwave Ferrite
Introduction
Characteristics:
At the expense of high specific electrical resistivity (ρ >106 Om·sm) ferrites are characterised by low dielectric losses at high frequencies tgδ=10-2÷10-4).
· Dielectric permittivity ε' (about 10-15)
· Thermal stability in a wide temperature range
· The high activity is being determined by the value of minimal bias which is essential for required nominal parameters providing.
· Saturation magnetization, M s; 4πMs (400-5000 G)
· The width of resonance curve 2ΔH is one of the main parameters characterising properties of ferrites applied in high-frequency band. The yttrium-iron monocrystals exhibit the minimal value 2ΔH =0.3-0.5 Oe. The width of resonanse curve of polycrystalline ferrites varies from 30…40 to 800-1000 Oe.
Configurations
Microwave ferrite shapes:
Plates

maximal size: 50.8 x 50.8 mm

thickness: 0.5-3 mm

Triangles

Rods

max diameter: 12mm

max length: 90 mm

Composition

Ferrites and dielectric materials
Microwave Ferrite Materials
Materials on the base od compunds with spinel structure
Advantages
Surface Treatment
Maintenance
Garnet & Spinel ferrites: Space/Defense/Telecommunications
Acid or Alkali Liquor
2. Organic Solvent
3. Electrolyte
4. Water or Oil
5. Hydrogen
6. Active Gas like Chlorine, Ammonia, Oxynitride
7. Radiation or Radioactive Rays
Microwave Ferrite Material Series:
Ni ferrite material series:
Ni ferrite high power material series:
General garnet material series:
Narrow line width garnet material series:
High power and low temperature coefficient garnet material:
Microwave high-Q ferrite resonator series:
Microwave Ferrites & Magnetic Materials include:
Narrow Linewidth
Aluminum & Aluminum Gadolinium Substituted Garnets
Gadolinum Substituted Garnets
Cobalt & Holmium Doped Garnets
Magnesium Spinels
Nickel Spinels
Lithium Spinels
Absorbers & Inductors
Basic Dielectrics
Magnesium Aluminum Titanate
Magnesium Calcium Titanate
Substrates
Phase Shifters
E-mail: magnet886@gmail.com
WhatsApp:+8615867408815
Skype:Mark-magnet
Trade Information
Sample costs shipping and taxes has to be paid by the buyer

Carton Nickel (Ni) Spinels - Microwave Ferrite, Ni Ferrite Material Series Microwave Ferrite and Ceramic
Australia, North America, Western Europe, Asia

All India